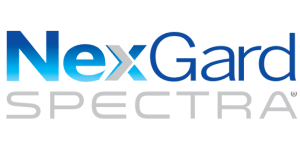 Nexgard SPECTRA
We've made parasite protection easy!
Delivers the most complete protection from fleas, ticks, heartworm and intestinal worms available, in one monthly chew.
A tasty beef-flavoured chew that dogs love – you've told us so!
Easy to give– with or without food, whichever is most convenient for you.
Not affected by bathing, swimming or shampooing– unlike some sprays, spot-on formulations or collars.
Available in convenient 3-month, 6-month protection packs.
---